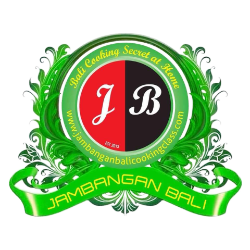 Jambangan Bali
- Cooking Class -
Our Program
Your day starts early with us at the market where you can pick fresh herbs and spices, crisp vegetables, and choice cuts of meat, then you can see the rice farmer doing their daily activities and chat with local farmers.
Upon your return to Kelabang Moding village, you will see village temples, school, and traditional Balinese life and culture, You will be welcome into a Balinese house with a beautiful setting and discover Balinese family life. All classes are conducted in English by Balinese chefs fully conversant with Balinese cuisine and culture.
All the recipes will be made by you then you will savor the delight you have made for lunch and dinner in our garden.
Afternoon Class with Romantic Dinner
your afternoon will start with us at 5 pm then we will go to the ricefield/plantation then welcome into the Balinese house to discover family life, make an offering, and hands-on cooking class.
A breathtaking Balinese natural landscape, the atmosphere of the Balinese house, candles, and an abundance of flower petals all help set the mood for romance. where you have created 6 main course menus, for this special night.
PRICE Rp. 375.000 / person
pick up time morning 8.00am - 9.00am & afternoon 2.30pm - 3.00pm
Cooking Class with Romantic Dinner Rp.1.400K/Couple
pick-up time 4.00pm