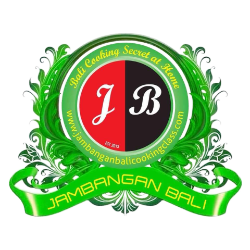 Jambangan Bali
- Cooking Class -
Welcome to Jambangan Bali Cooking Class - Ubud
In Bali you can experience a lot of famous things; the beach, the temples, and Balinese life, but one thing will you never forget is the traditional Balinese food, Bali has a wide range of traditional foods, made from traditional ingredients, with a delightful taste.
Why Jambangan Bali Cooking Class ?
We are different to other cooking classes because we keep the classes small make sure every person makes their own food not just watching the class. Here also you can experience traditional Balinese activities at our home :
Experience authentic coconut oil processing
Learn how to make a simple offering and witness the house daily offering
Learn how to weaving Kelabang or Slangsah from coconut leaves, which is use for Balinese roofs and carpets when cooking at the temple
We are here to serve you as we serve our family
Come and join our hands-on cooking class program in a friendly and relaxed environment.